Seal pup rescued by Seal Sitters returns home to Puget Sound
Nov/25/13 10:51 AM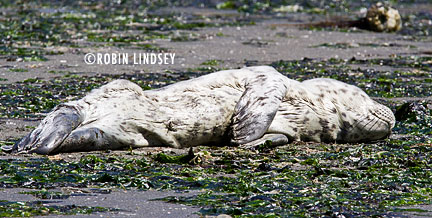 Seal pup Snapper, rescued from the beach just south of Constellation Park in early August (shown at right) ,was released back into the wild last week. The extremely emaciated male pup, weighing just over 19 lbs, was taken to
PAWS Wildlife Center
where he spent months building strength and gaining weight under the care of wildlife rehabbers.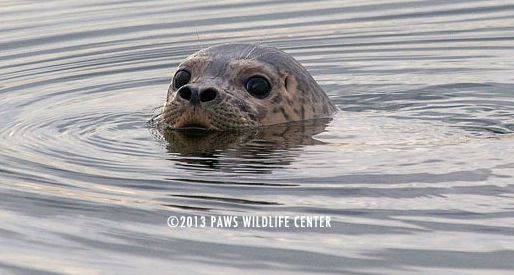 PAWS reports that a Coast Guard auxiliary crew assisted in releasing the pup, sporting an identification tag on his rear flipper, near Everetty's Jetty Island, an area with a well established harbor seal haul-out. Snapper is shown here looking back at the boat as he swims off to get a second chance at life.
We are thrilled to report that Snapper weighed a whopping 73 lbs when released - a true blubberball. This fat layer will help sustain the pup as he learns to forage in the huge expanse of Puget Sound. Huge flipper hugs to PAWS' dedicated and amazing staff and the Coast Guard!