Seal pup Hope thriving in rehab for return to the wild
Feb/19/17 06:17 PM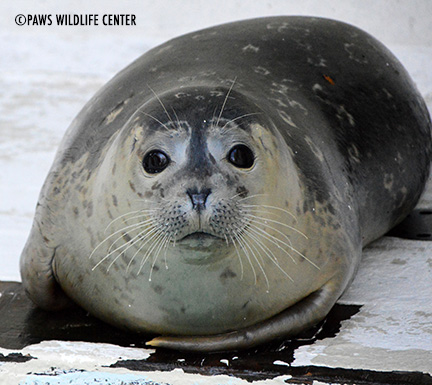 Rehabilitated seal pup
Hope
may soon be returning home to the wild waters of Puget Sound. Assuming she passes her release physical, she could be swimming free as early as this week. Just over a month ago, Hope was rescued from a West Seattle beach by Seal Sitters.
A very chubby Hope, markedly more robust than when captured, is shown at right, resting poolside at
PAWS Wildlife Center
.
Upon capture by first responders, the small female was covered in bite wounds - 22 in all - from an unknown animal (see photo below). Thankfully, the punctures were not deep and infected.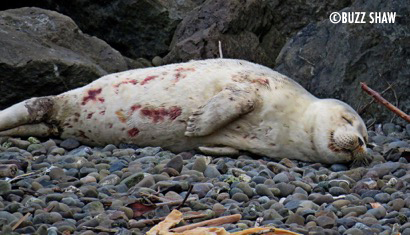 Hope's many wounds were cleansed and treated by PAWS' staff. As she stabilized and improved over the next few days, she also received a course of treatment for lungworms, a potentially serious issue.
Hope was soon moved to her very own outdoor pool, gradually packing on weight and a thick layer of blubber which will keep her warm and sustain her while she adapts to life back in the wild.